Darby
Darby is from small town Junction City, Kentucky. She moved to Nashville in 2018 to attend Belmont University. As a long time lover of vintage fashion and music, the intergalactic honky tonk rock 'n' roll space bug decided to launch her own vintage shop Howdy Boy, which draws inspiration from 60's, 70's, and western fashion. In her free time, Darby enjoys traveling, attending concerts, dancing a mean two-step, and cuddling with her one-eyed kitty cat named Sgt. Pepper. ✿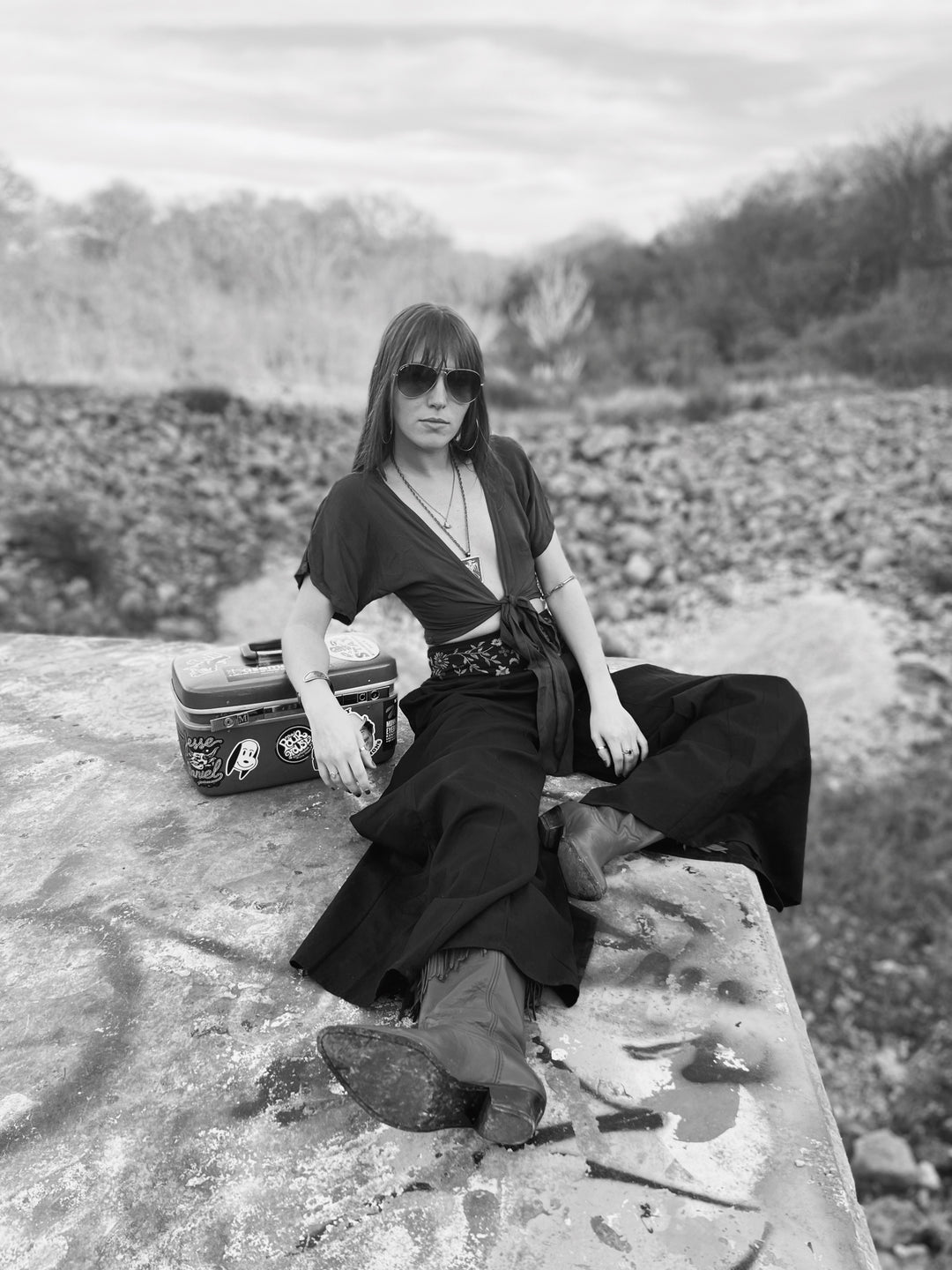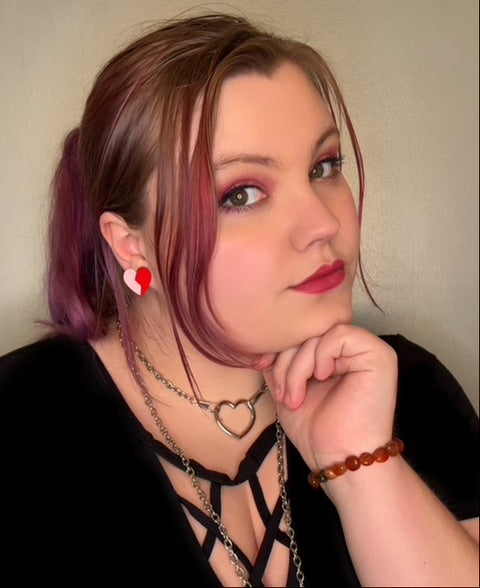 Evie
Evie is originally from a small town in East Tennessee but eventually moved to be closer to the excitement of Music City. Because she is still relatively new to the Nashville scene, she loves exploring the city and seeing everything it has to offer, which includes meeting all the cool people that come into the shop! On the days she's not working in the store, she works on her personal Etsy shop (@madebyevelynn) where she specializes in making earrings and bags from recycled materials and plastics. Evie loves learning about the history of fashion and the stories behind our vintage pieces. She leans more towards eclectic and artsy styles but is always down for a little sparkle and fringe!
Hope
Hope is a Nashville native who found her love for vintage during her theatre years performing in golden age musicals. Today, in addition to being a member of Hip Zipper staff, you can find her at pop ups around town representing her own vintage business called Aleah Vintage. She is also stylist extraordinaire for many of your favorite local nashville musicians and local film projects. She loves discovering, wearing, and selling 70s styles with a bit of western wear peppered in there. She is also co-owner of Dear Saint, a vintage wedding wear venture with two of her gal pals.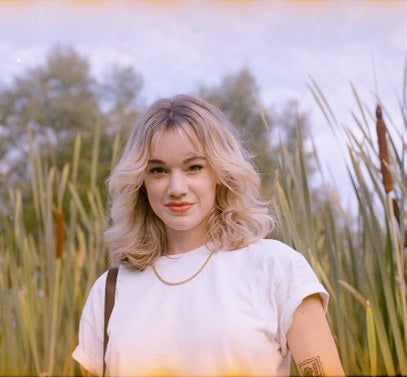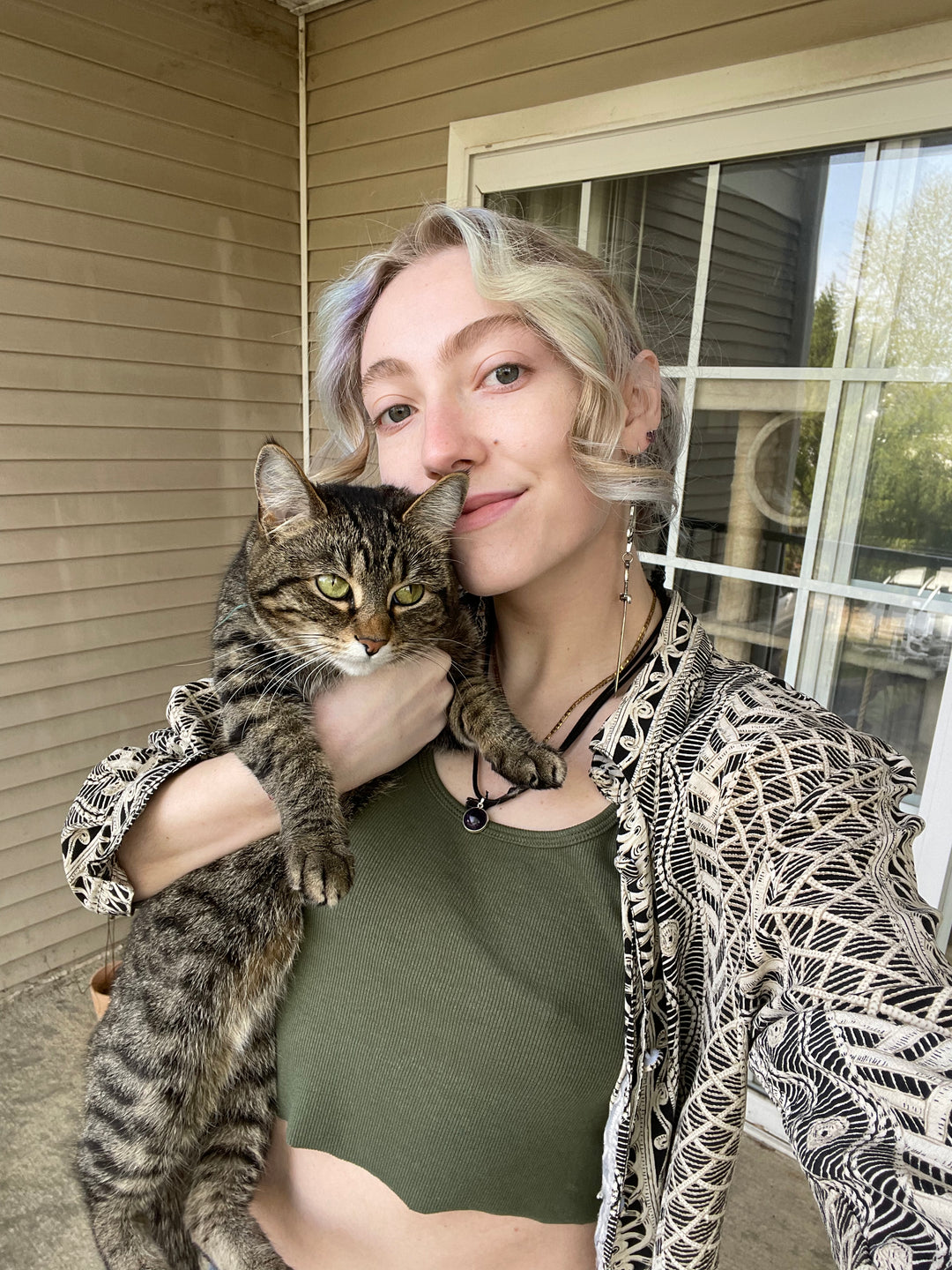 Kate
Kate loves theatre and writing, and has a newfound passion for vintage clothing. She is a co-owner of Dear Saint, a vintage wedding wear brand. Kate spends her free time loving on her cat Willa and listening to music, especially Hours Too.
Keaton
Keaton is a Tennessee native and has been in Nashville for 8 years.  She is a dog mom and is absolutely obsessed with her adorable pups!  Keaton is a vintage enthusiast (naturally) and loves mid century style and decor.  She also is a little rock n roll and loves to mesh the two styles together. Keaton runs her own vintage side hustle, Moore Vintage (@shopmoorevintage). Her ultimate fantasy is to reside in the desert in a mid century dream home with her pups and partner - spending all her days living out her 1969 fantasy.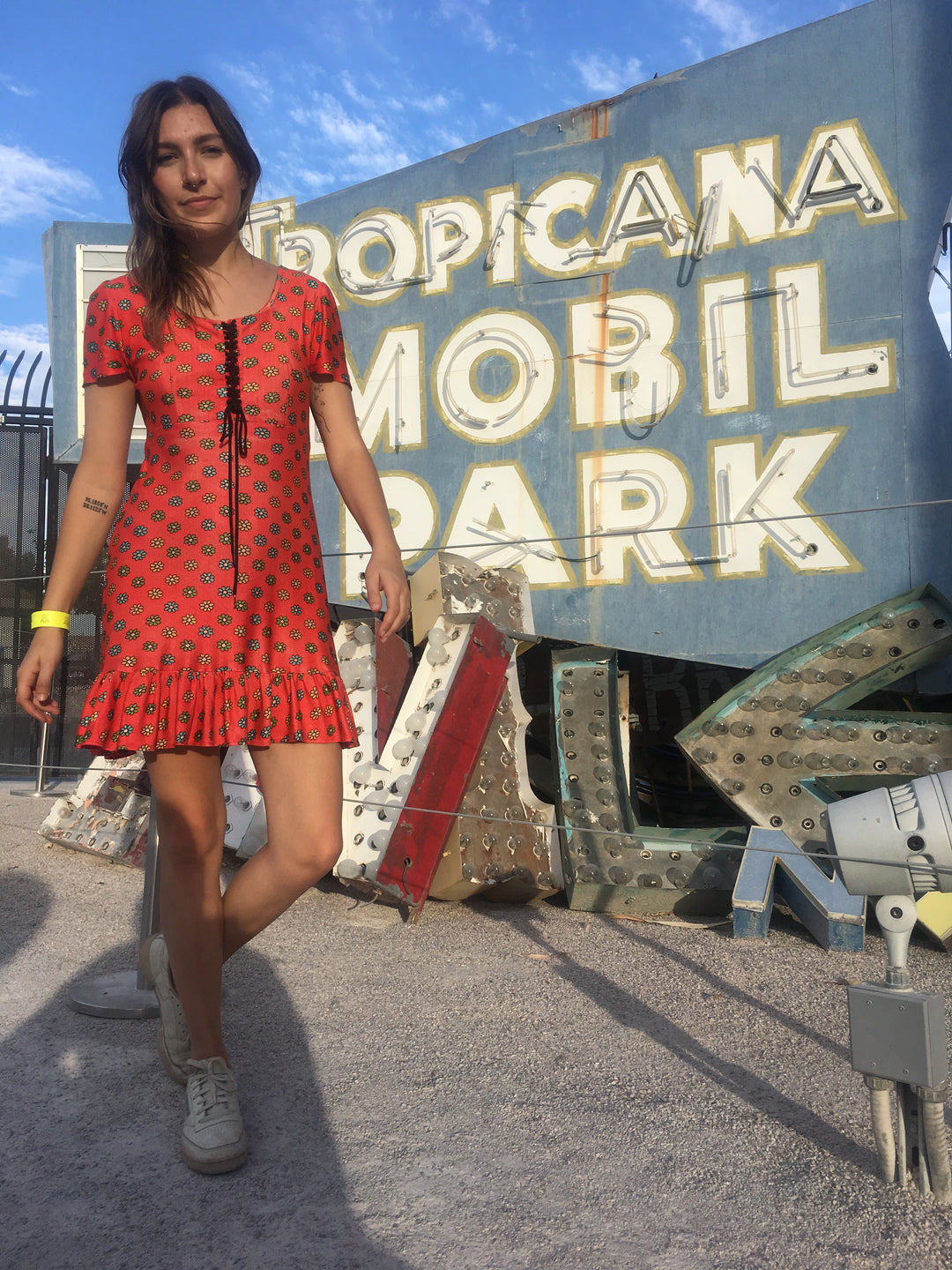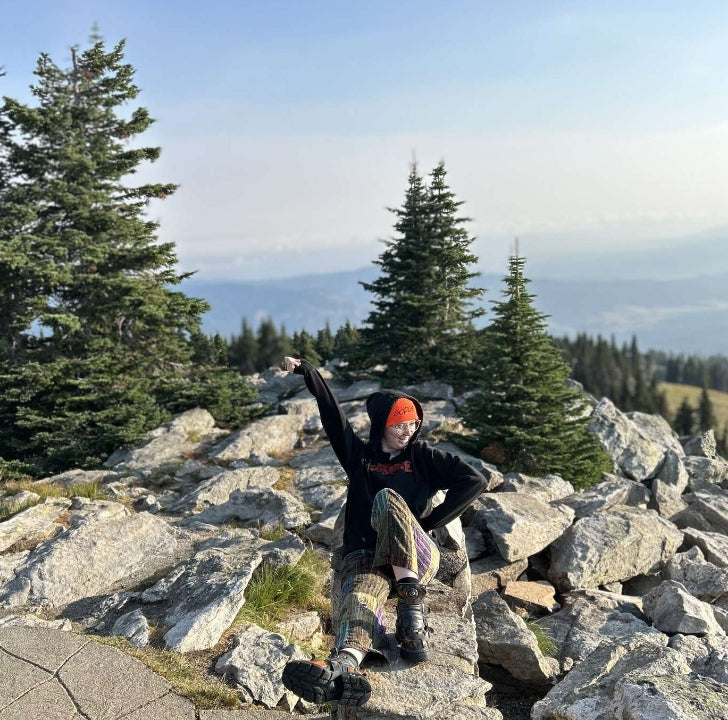 Rubi
Rubi comes from the beautiful PNW; more specifically Spokane, Washington. Her love for vintage and all things fashion comes from the music and movies she grew up on. A true lover of anything gore-y, spooky, 80's and 90's!
Trisha
Trisha started Hip Zipper back in 1999.  A Texas native, her love affair with vintage started in 1982, wearing her folks 1950s clothes to school in an attempt to pay homage to Molly Ringwald, Annie Potts and other actresses in the John Hughes films of the day.When not slinging vintage, Trisha's other obsessions include her 3 German Shedders, 4 cats, a jungle of houseplants, herb & flower gardening and a standing practice at Hot Yoga of East Nashville. She's watched her little hood evolve into a vibrant melting pot of locals, transplants and those in transition.  What a humbling experience to witness its metamorphosis from 1987, when she moved to Nashville, to what it is today.  

Photo Credit:  Kendra Krantz of Krantzography